Job Opening - Director of Christian Nursery School
Narberth Presbyterian Church is seeking a part-time Nursery School Director with a strong faith in Jesus Christ, as well as experience with and commitment to the nurture of young children.  A candidate should have a background and deep interest in the development of children under the age of six, along with excellent communication skills and leadership experience.
It is strongly preferred that the incoming Director have a Master's or Bachelor's Degree in Early Childhood Education or a degree in Elementary Education, Special Education, or another related educational field.  Educational leadership for students and staff, as well as the ability to embrace and articulate the mission and vision of the Nursery School, are essential.  Integrity, diplomacy, organization, and a positive attitude are also critical.  
Click here for full position description. 
The Christian Nursery School at Narberth Presbyterian Church was founded 50 years ago as a place for children in the church and in the local neighborhood to flourish and grow under the care of qualified teachers.  A key mission of the Nursery School is to teach children about the Bible and about the love of Jesus for each of them individually.  Throughout its history, the Nursery School has offered a safe, stimulating, and Christ-centered education for children between the ages of 2 and 5 years, and has been one of the most important ministries of the church. The Christian Nursery School has an annual enrollment of 110-150 children, and the school year runs from September to June. It also has a summer camp program.
Interested candidates should send cover letter and resume to apply@narberthpres.org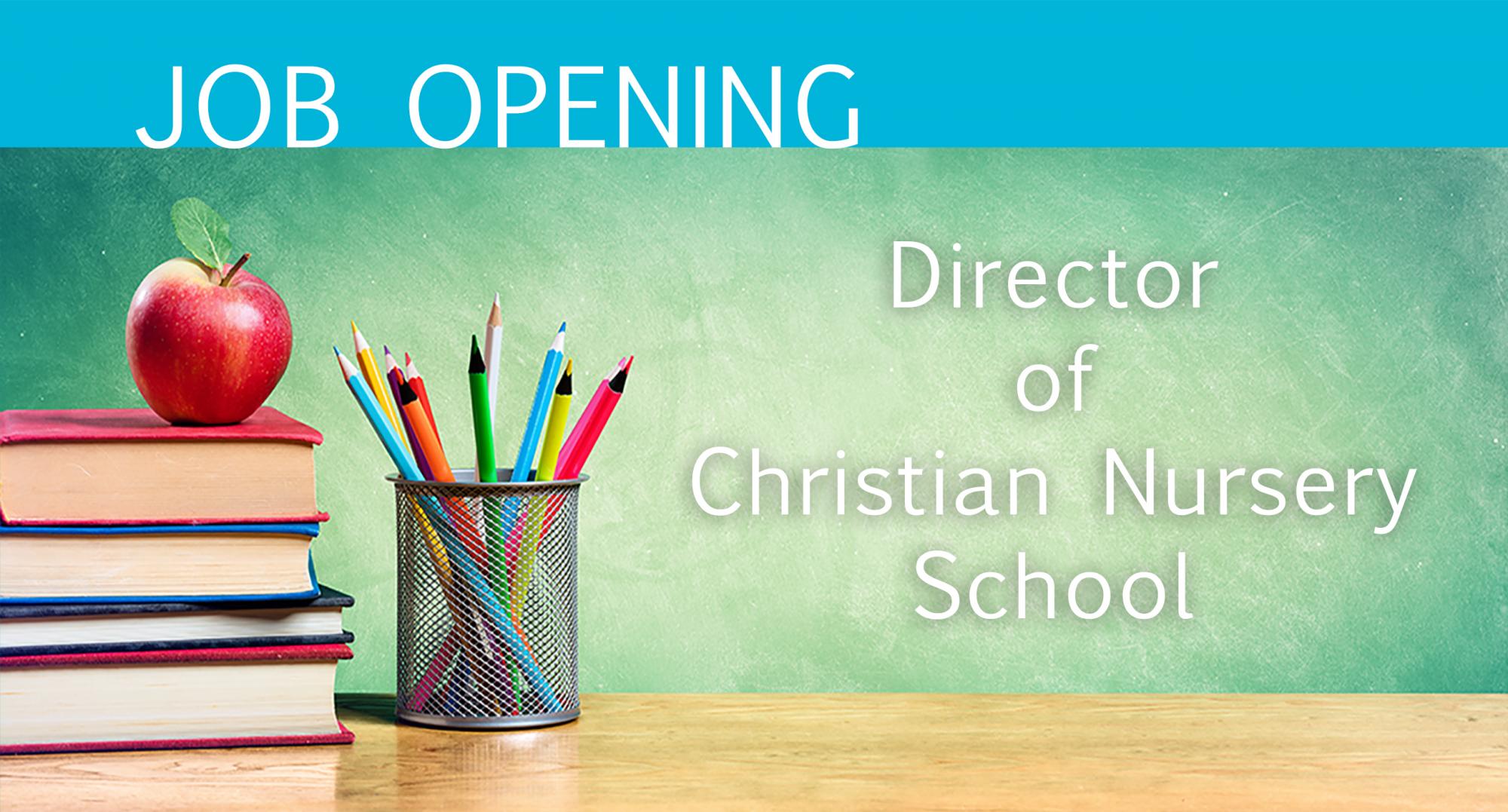 Share with your friends