opportunity to serve
FEEDING THE HOMELESS DURING THESE DIFFICULT TIMES
Donations Needed
There are two food drop-off boxes in front of the Windsor Avenue entrance of our church, where donations of non-perishable food, may be dropped off.

Items which would be of greatest value include: Canned tuna fish, chicken or turkey, canned fruit and vegetables, soups, packets of rice, granola bars, bottled water, ground coffee or packets of tea bags, fresh fruit and vegetables, toilet paper and paper towels.
Our most pressing needs at present are for disposable Nitrile gloves, cleaning products, toilet paper, bottled water, canned or fresh fruits and veges. (not chick peas or black beans for now), soups, tuna fish, bread, jelly, and peanut butter. 
The Roxborough Home for Women is in need of gently used towels and single bed sheet sets. 

NO DONATION IS TOO SMALL. Remember the 5 loaves of bread and 2 fishes!

The donation box will be cleared daily and taken to The Roxborough Home for Women and Project Home in Philadelphia. 

Volunteers Needed

Volunteers are also needed to make sandwiches and help deliver to our friends on the Parkway.

For more information, please click on the name to email Jennifer Bonovitz (jmbonovitz@gmail.com) or Ashley Reed (amr0819@gmail.com)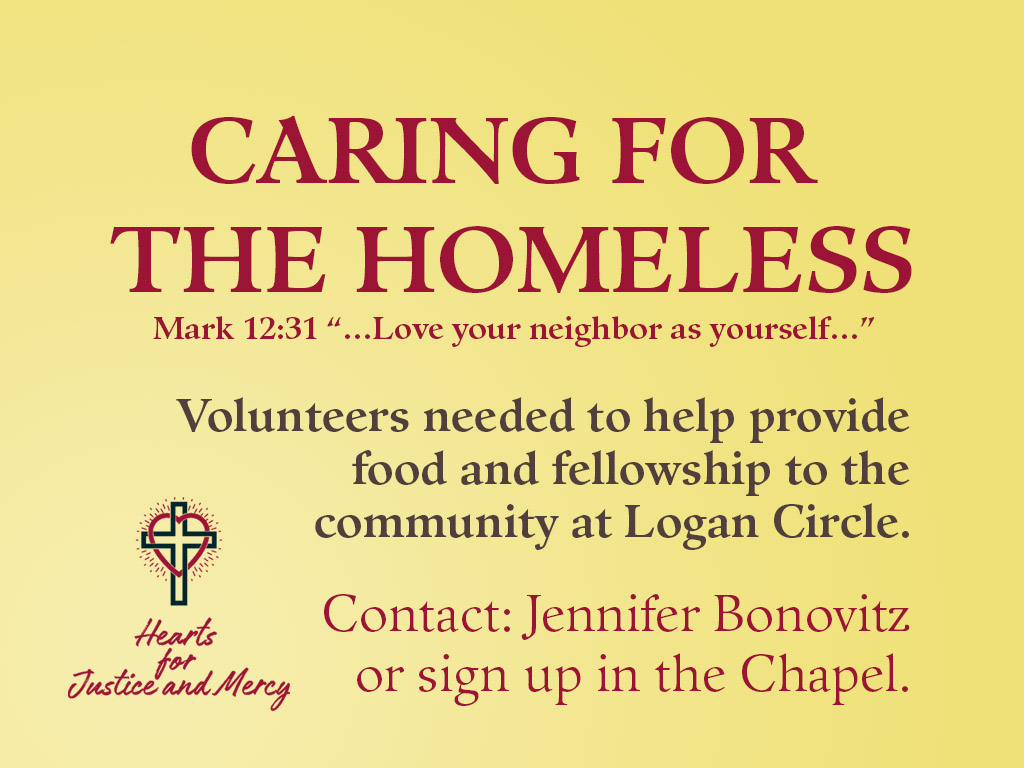 Share with your friends