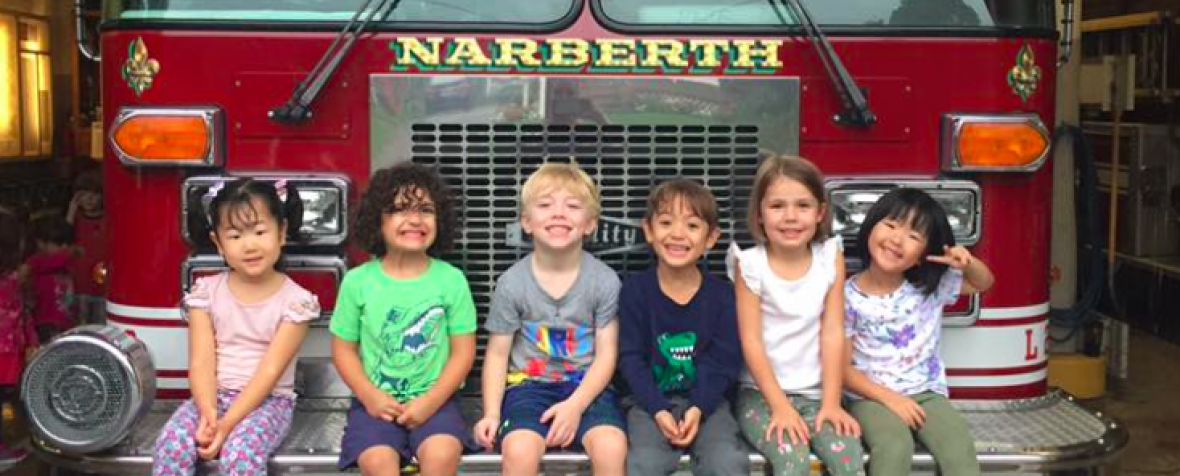 Field Trips
Field trips enhance the curriculum and are designed to be safe, fun and a good learning experience.

Some trips may be altered to provide safety during the pandemic.  
Each year the school takes trips to:
Narberth Firehouse
Sandy Hill Farm
Philadelphia Zoo on Wheels
Narberth Library
Riverbend Nature Center 
The Narberth Police Department and a Dental Hygienist also visit our school.
Special Events
Thanksgiving Feast
Christmas Pageant
Mother's Day Tea
Father's Breakfast
Grandparent or Special Friend's Day
Halloween Parade
Valentine's Party
Nursery School Sunday
Around the World
End-of-the-year All School Picnic at South Ardmore Park
Graduation Ceremony for the children entering Kindergarten