Job Openings - Christian Nursery School
Job Openings at our Preschool!
Narberth Presbyterian Church is seeking a Director and teachers with a strong faith in Jesus Christ, as well as experience with and commitment to the nurture of young children to work at their Christian Nursery School.
Click below for full job descriptions.

To apply, please send a cover letter, resume, and statement of faith to lrbehmke@yahoo.com.
 


 

 
Narberth Presbyterian Church is an Equal Opportunity Employer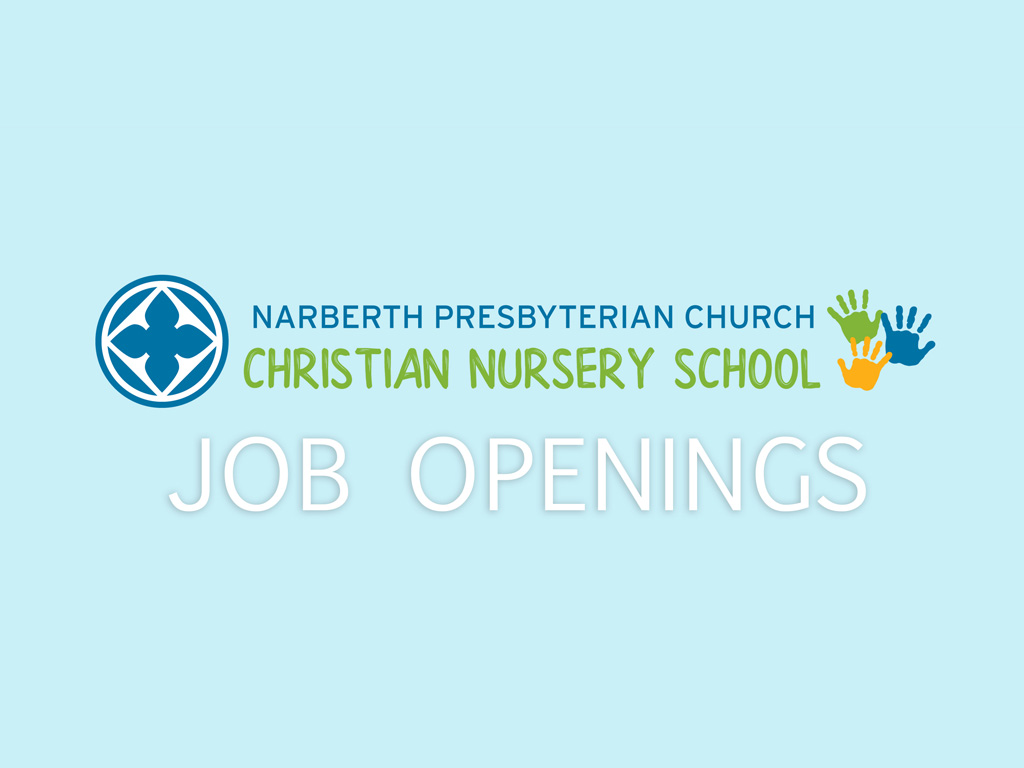 Share with your friends