Sunday School Class
Sundays @ 11:00 am
intergenerational
Sunday School Class
led by diane chen
via zoom
The Book of Revelation Demystified
A reminder that on Sundays at 11 a.m., Diane Chen is continuing with the adult Sunday School class on the Book of Revelation, which was interrupted by the stay-at-home order. We will pick up where we left off at the end of Chapter 7, with the vision of the great multitude from every nation, tribe, people, and language worshiping God in anticipation of the New Jerusalem.
As we are living through this pandemic, the exhortation and hope of John's Revelation become all the more real and pressing, as well as the importance of interpreting Revelation in its proper historical and literary context, lest we fall prey to nightmarish speculation that is neither helpful nor grounded.
All are welcome, including those who have not participated in the earlier class sessions. No one will be "left behind!"  
Please contact Diane Chen (dianegchen@gmail.com), or text 610-724-2596) for the Zoom link information. 
666. Beasts, harlot, and dragon. Premillennialism, amillennialism, and postmillennialism. Tribulation and rapture. Armageddon. Apocalypse. Y2K. Left Behind. If these images dominate our impression of the book of Revelation, no wonder we shy away from it. Revelation is, however, about the present as much as it is about the future. It confronts us with the choice between true and false worship, perseverance and compromise, repentance and rebellion, salvation and judgment. Revelation is about discipleship and our engagement with the world, even as it anticipates God's grand finale in the New Jerusalem.
Join us for a chapter-by-chapter study that highlights the key themes of this letter. With the help of images and symbols from the Old Testament, and information regarding the religious, political, and economic realities of the Roman Empire, we will begin to appreciate, on the one hand, the book's ironies, caricatures, and warnings, and, on the other, its grandeur, encouragement, and promise.
Demystified, Revelation is a wonderful letter with a very straightforward message.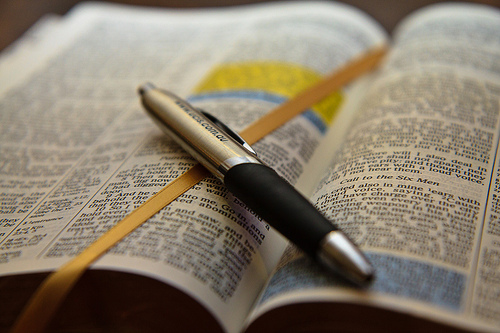 Share with your friends