ADULT DISCIPLESHIP OFFERINGS
SUNDAYS
8:15 am Class 
Please join us - live in the NPC Parlor, or via Zoom - for a time of conversation focused on the scriptures for that day's worship service. All are welcome! Contact Debbie Watson for more details dwatson@narberthpres.org.

11:15 am Class
Join us for a lively in-depth study of the Gospel of John from 11:15 am - 12:15 pm. The class will include both teaching and active group discussion with applications for everyday life. Explore questions like, "Why did Jesus invite such an unconventional interaction with the Samaritan woman?" And "Why does Jesus ask the man with a 38-year disability if he wants to be made well?" Led by Mark Wenger with assistance from Charlie Hurst and Andy Littmann. Mark will be teaching via Zoom. The link will be available or you can watch live-stream from the Pastor Steve's office. For the Zoom link, contact Mark at markfwenger@yahoo.com.  This class resumes January 9, 2022.


MONDAYS

Monday Nights, starting September 20th
Pastor Steve will lead an in-person class on "Discipleship Essentials", using an outstanding workbook by Greg Ogden.  Would you like to be more intentional about your spiritual growth and relationship with God?  Do you need to find a stronger rhythm or more discipline in your spiritual life?  Would you benefit from the encouragement of others who are pointed in the same direction?  This class can help!  There will be assignments in between meetings.  But have no fear, our pace will be slow so that the Word can be more deeply embedded.  Our goal is to combine discipline with delight, and to grow in the grace and knowledge of our Lord Jesus Christ (2 Peter 3:18).  If you are interested or have questions, please email Pastor Steve at sweed@narberthpres.org, or text at (610) 761-0061.

Monday Night Men's Bible Study Zoom Meeting from 7:30-9:00 pm
Led by Tim Neilson
We are beginning a new study using 2 references, both by Jerry Bridges; The Pursuit of Holiness and Transforming Grace.
All are welcome to join. To contact Tim, text 610-613-5572  or email mytn1122@gmail.com.


WEDNESDAYS

Classes from 7:00 pm - 8:00pm
Bringing God's Shalom to a World in Crisis: The Death & Resurrection of the Messiah  
What was life like for the disciples in the months leading up to Jesus' death on the cross? What was going on in the world in Israel? Did everyone believe the same things? Were faithful Jews affected by social trends, other religious beliefs, politics, or commerce? What might have been some of their temptations? Fears? Hopes? Come learn about all this and more, as we walk that journey to Jerusalem and the Cross with Jesus and his reluctant disciples. We'll begin in a fishing boat on the Sea of Galilee and go from there! Led by Debbie Watson. This class meets in-person (masks) and via Zoom. Please contact Donya in the Church Office (610-664-4880 x119) to sign up for the Zoom link. 
Philippians Study
Persevering With Joy During Covid Pastor Steve will lead a 7-week study of Philippians. Philippians is Paul's most joyful letter, yet it was written from a Roman prison. Just as we face the challenges of an unending pandemic, Paul faced a difficult confinement which he did not choose. Yet within those limitations, Paul persevered with joy through his faith in Jesus Christ. Perseverance without joy equals drudgery and exhaustion; joy without perseverance is shallow and fleeting. Like Paul, how can we combine both? Spoiler alert: Paul said, "For me to LIVE is Christ." With whatever limitations we may be facing, together let's deepen our relationship with Christ through this amazing little letter. This class meets in-person (masks). 

FRIDAYS

Friday Morning Ladies' Bible Study from 11:00 am to 1:00 pm
This group meets in-person AND on Zoom! Either at Narberth Pres in the Chapel (with masks and distancing) or by Zoom link. This group is open, all ladies are welcome. Contact Isabel Lally: 610-659-6663 or Cathy Callaway at cathy.callaway5@gmail.com.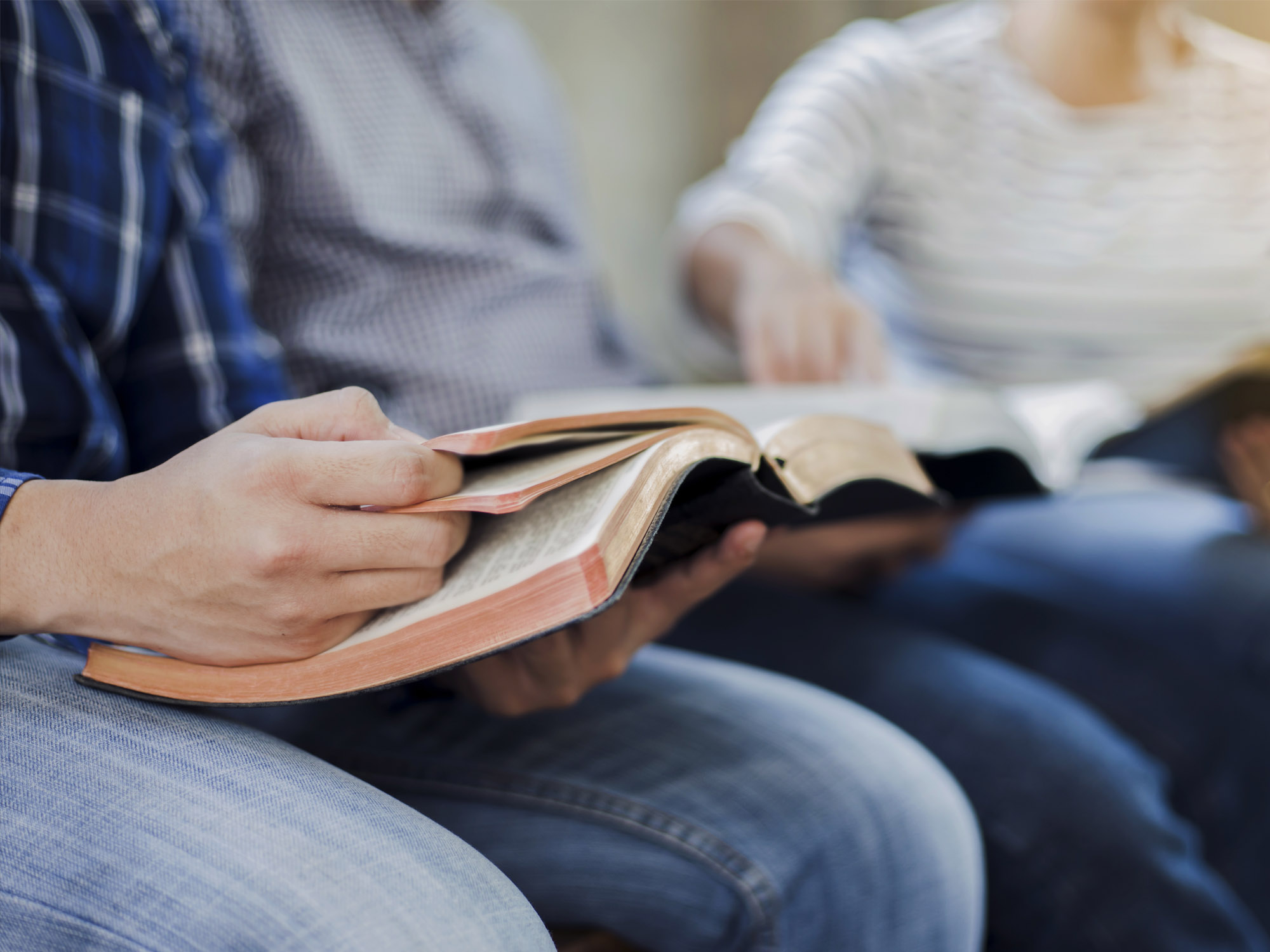 Share with your friends