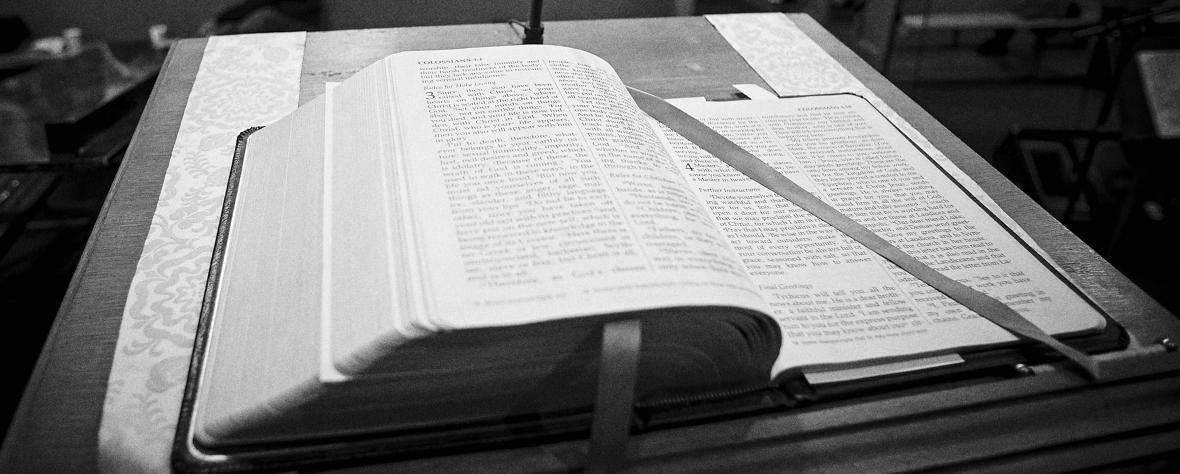 Sermon Scripture Class
Sunday mornings from 8:00 am - 9:00 am
Each week, Pastor Debbie leads a discussion on the Scriptures selected for worship that day, so that as we enter the Sanctuary and participate in the worship service, our hearts, minds, and wills are prepared and open to the message the Lord has given to the person preaching. This class is offered in person and on Zoom. For more information, please e-mail or call Debbie Watson at dwatson@narberthpres.org or 610-664-4880 (ext.114).
 
Sunday School Class
Sundays from 11:15 am - 12:15 pm
Starting January 22, join us for a thought-provoking look at the book of Daniel, with stories about people living out their faith while under cultural pressure, and stories of amazing visions, miracles and prophecy. This 12-week class will have some teaching but mostly engaging discussion. We will meet in the Copy Room and have a Zoom option for those who can't be there in person. Led by Mark Wenger and Charlie Hurst. Please contact Mark at markfwenger@yahoo.com for the Zoom link. 
 
"Book of the Month"
Monday nights starting January 29th at 7:15pm.
As Pastor Steve comes into the homestretch of ministry at NPC, one of his endeavors this winter and spring is to lead a "Book of the Month" study. The first book for 2023 is entitled: "Getting To Know God's Voice: A 31-Day Interactive Journey" by Jenny Randle. The theme of this practical study is to "discover the Holy Spirit in your everyday life." Brief daily readings are required as well as attendance in a 5-week class. Short and sweet and strong! If you are interested, please sign up in The Chapel or contact Pastor Steve at sweed@narberthpres.org or the church office at 610-664-4880. The book study will run from January 29th to February 27th from 7:15-8:30pm.
 
Mens Groups
Men's Groups are forming. Anyone interested in a  possible men's group, please sign up in the chapel.
Days and Times to be determined.