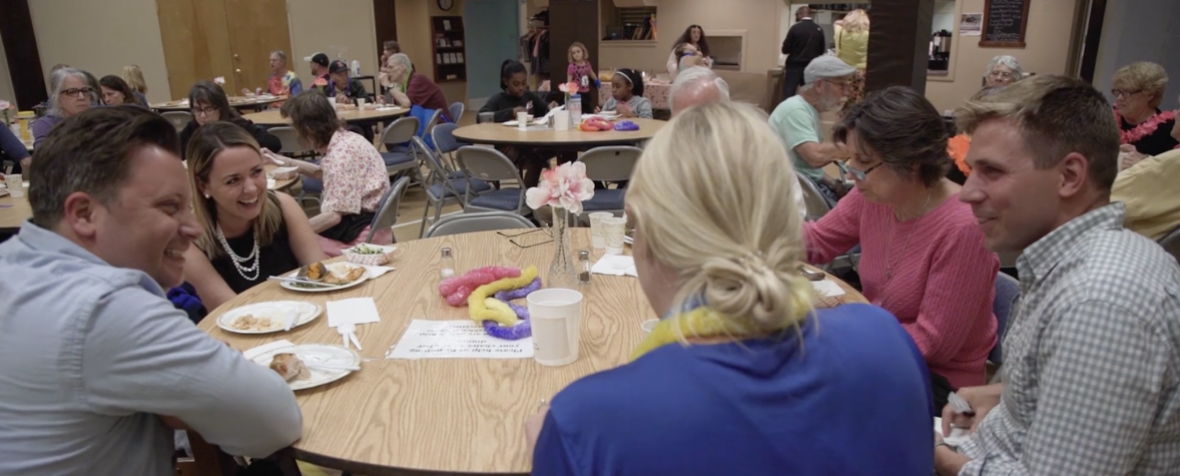 Wednesday Nights
Church Family Supper  5:45 p.m. - 6:45 p.m
Take a night off from cooking and enjoy the delights of our Fellowship Café.

Classes  7:00 p.m. - 8:00 p.m.
Stick around afterwards to enjoy some excellent teaching for children, youth, and adults.
ADULT CLASS
The New Testament in Its World is our Wednesday Night Study. Class resumes on January 11th. 37 weeks in length, this video-based study will look at the entire New Testament. Each week, we will travel from the twenty-first century to the era of Jesus and the first Christians, where we will learn about how the message of the Gospel impacted them and their world. All are welcome to the Chapel, from 7-8pm each Wednesday, for all sessions (or as many as you are able). Only the Bible is needed. All the reading is found in its pages. Following each video there will be a time of interactive conversation based on what we have just seen/heard. If you would like to understand the NT at a deeper level, here is one opportunity to do that. There is no cost, other than your time, so please join the group!

For more information, please e-mail or call Debbie Watson (dwatson@narberthpres.org – 610-664-4880 ext.114).
YOUTH
Middle School Youth Group! Middle School Youth Groups meets each Wednesday evening from 7:00pm-8:00pm in the Youth Room. Each week offers games, lessons, and fun! All 6th, 7th, and 8th graders are encouraged to attend and bring a friend!

For more information, contact Director of Youth Ministries, Juwan Williams at jwilliams@narberthpres.org.
CHILDREN
Paper Plate Bible Animals! 
Each week children will create a new animal from a paper plate and hear a Bible story that relates to the animal they made. We meet from 7:00pm - 8:00pm in RM 107. 
For more information, contact Director of Intergenerational Ministry, Danielle Kauffman at dkauffman@narberthpres.org.