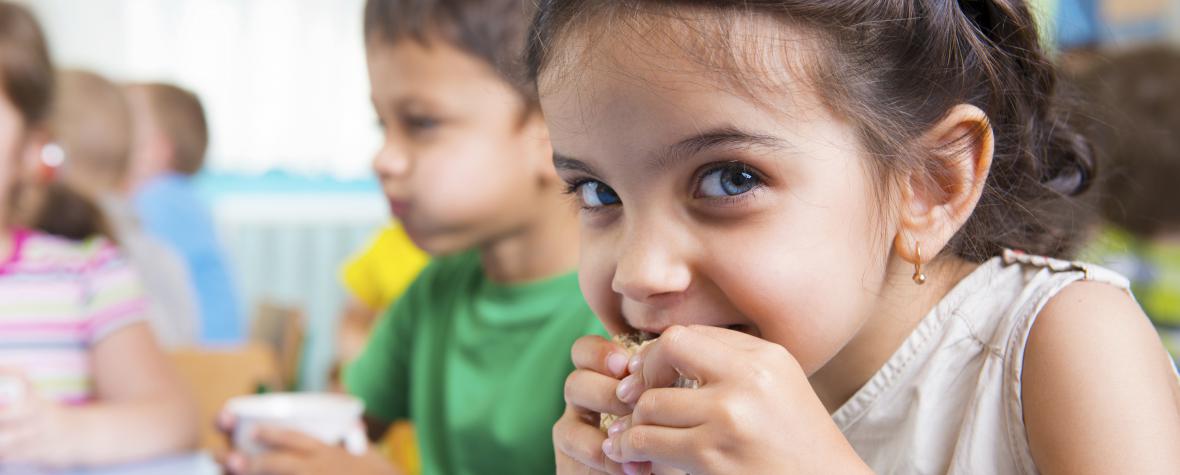 These programs will be postponed until further notice
due to the pandemic.


Our Lunch Bunch program is an opportunity to extend the preschool day. 
We are excited to announce that this year we will be adding Pizza Days once a week, cooking, Bible lessons, special sports, activities, crafts and games to enhance your child's afternoon experience!
Please register at least a week in advance in order to secure your child's spot. A select number of drop-in spots will be available each day for last-minute registrations.
Invoicing will be done through Brightwheel the week after lunch bunch occurs, in order to allow us to maintain proper attendance and charge accordingly. Online payments as well as checks will be accepted. Checks can be deposited in our BLUE safety deposit box hanging on the wall outside of the office with your child's name and Lunch Bunch in the memo.  
24 hour advance notice is needed to change your child's lunch bunch date or you will still be charged.
Lunches must be packed following our No-Nut snack policy.  
Toddlers:   12:00 pm - 1:30 pm at a cost of $15.00/day per child.
Ages 3 & up:   12:00 pm - 3:00 pm at a cost of $20.00/day per child.

After School Programs
Julian Krinsky Tennis Quick Start Program
This program introduces 4-year olds to tennis using fun techniques, games, and equipment. Tennis pros from Julian Krinsky instruct the children in this 1/2-hour 10-week session offered in the fall and spring.
For more information contact Coach Rossi at: rossi.szabo@gmail.com
Happy Feet Soccer
We are excited to announce our partnership with Coach Greg and Happy Feet Soccer!