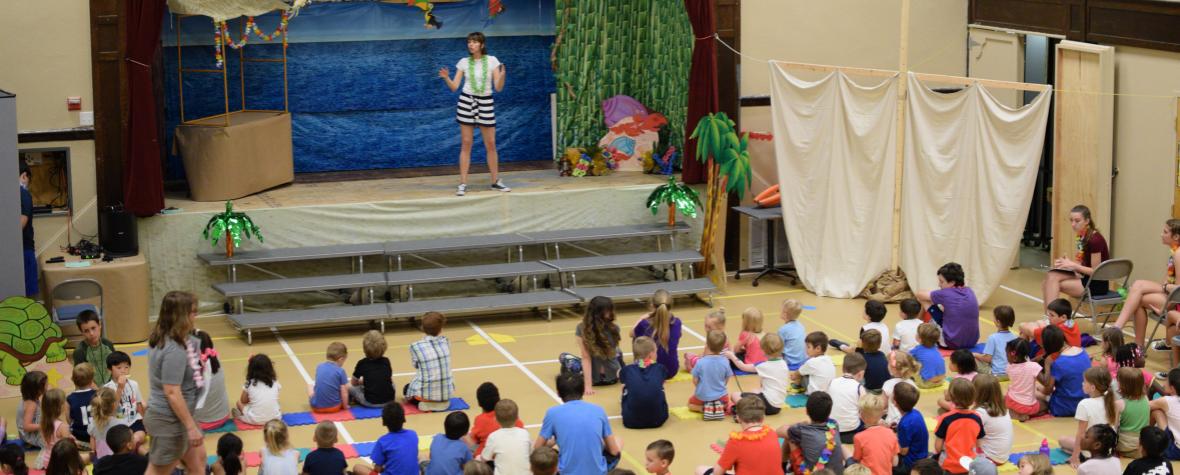 Welcome to the NPC Children's Ministry!
Children's Ministries serves infants up through 5th grade and provides meaningful programs and activities that help them to know, grow, and show God's love. We are dedicated to seeing children of all ages, and their families, grow in their knowledge and experience of God's goodness and grace.
Contact Danielle Kauffman, Director of Intergenerational Ministries at dkauffman@narberthpres.org.
Sunday School during our 9:30am Worship Service
Rising Kindergarten through current 5th graders are invited to in-person Sunday School. Join us for a fun time together in God's Word! Children begin in the 9:30 a.m. service for worship and then are dismissed together to classes and childcare.

** Please note: the first Sunday of each month is Family Worship where children remain in the sanctuary for worship and communion.** 
Wednesday Night Children's Program 7:00 pm to 8:00 pm
We have an active Wednesday Night Children's Program (September – May). Join us Wednesday nights from 7:00 pm to 8:00 pm in RM 107 where week children will have a fun activity/craft and hear a Bible story that relates to them.
Calling all Kickball Players! 
Kickball with Pastor Steve is back! Children are invited to meet in the church gym on Thursdays at 4:00pm for a friendly and fun game of kickball. Youth who would like to help are welcome!
Vacation Bible School
Our annual Vacation Bible School each summer, serves the wider community as well as our students provides an opportunity for children to hear the Word of God in a fun atmosphere and allows teens and adults to serve as leaders.
All Church Retreat

Save the date: ALL Church Retreat! - "LIFE TOGETHER"! 
All ages are encouraged to attend the NPC All-Church Retreat taking place in Sandy Cove, MD on May 12th, 13th, and 14th! We belong together and we need each other so join us for an amazing adventure away building our lives with each other and with Jesus! Please reach out to Danielle (dkauffman@narberthpres.org) with questions or to register!
----------------------

Resources
AXIS - Connecting Parents, Teens & Jesus in a Disconnected World - Parents of children and youth are encouraged to take advantage of these FREE tools that will help guide you through culture into a conversation around Jesus. You can sign up using the web address for FREE (usually a $100 yearly fee). Please note Narberth Presbyterian Church is in the Heritage Presbytery. Please check it out this valuable material. If you have any questions please contact Danielle. https://axis.org/eco-family/

>> Please contact Danielle Kauffman for more information at dkauffman@narberthpres.org. <<