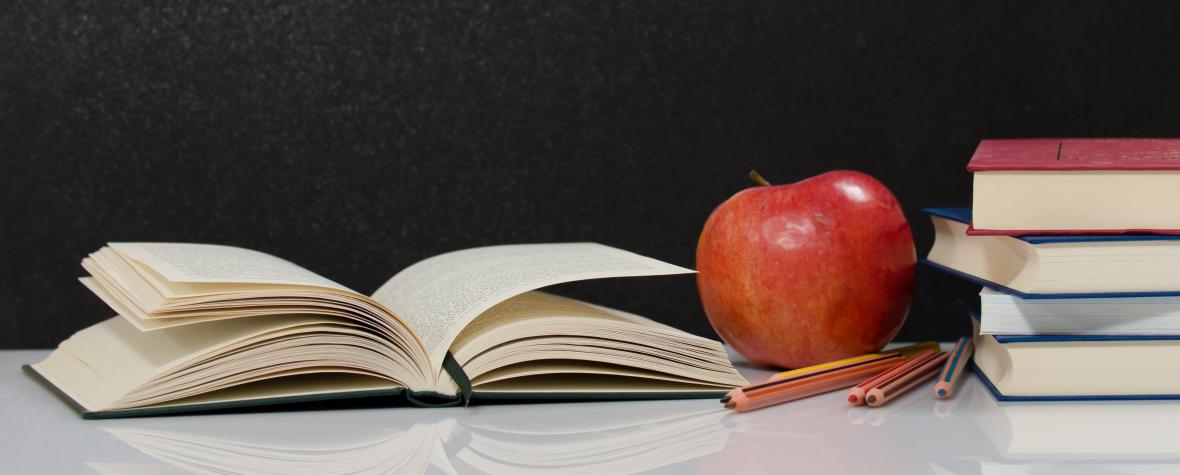 The STAFF AND teachers are devoted to daily prayer for the children and the school.

Virginia Davis, Director 
Virginia Davis has been the Preschool's director since January, 2021. Long before serving in this role, Virginia was first a parent to four children who attended our preschool, and she served as chair of the preschool's board. She is a graduate of George Mason University in Fairfax, VA with a degree in Government and Politics. Virginia and her husband Brett have been members of Narberth Presbyterian Church since 2007, and they live in Wynnewood. She is committed to working alongside our wonderful teaching staff to provide a loving, joyful school foundation for our children and a supportive community for our parents and caregivers. She loves connecting with families so feel free to reach out anytime to preschool@narberthpres.org.      
   
Melissa Callan                     Maureen Russell
Melissa Callan has been our Lead 5 day PreK teacher since September, 2021. She graduated from West Chester University with a degree in Elementary Education and taught PreK for four years before taking some time off to raise her two children and take on some other ventures. Melissa loves being in the classroom and preparing our oldest preschoolers for kindergarten. In her free time, Melissa loves to read, take long walks and spend time with friends. She is mom to Alice and Owen and lives in Gladwyne. Maureen Russell is the teacher's assistant for this class.   
     
Seble Zein                             Leigh Haakenson              Gaby Kasmer
Seble Zein is our Lead teacher for our three year old class. Prior to her current role, Seble served as an assistant teacher at NPC Christian Preschool with our Early Years class for eight years where she worked closely with our youngest preschoolers in their first school experience. She also has led our Junior Camp group in the summer. Seble was previously a flight attendant before taking time off to raise her two children who are now college and high school aged. Seble loves working with our preschoolers to ensure they have a nurturing and fun early education experience. When she isn't in the classroom, Seble enjoys cooking and spending time with her family. Leigh Haakenson and Gaby Kasmer are the teacher's assistants for this class. 
   
Dee Fulginitti                       Maggie Hook 
Dee Fulginitti leads our 3-day PreK class, and has been a devoted teacher at NPC Christian Preschool for more than 25 years. Dee and her husband Tony have two children and one grandchild. After retiring from a career as a pediatric nurse, Dee spent some time home raising her children before joining the staff at NPC Christian Preschool. Her own two children attended here, and her granddaughter currently is enrolled. Dee loves working with children, and she finds much joy in watching them grow and learn as they prepare to move on to Kindergarten. When she's not at preschool, Dee enjoys cooking, gardening, knitting and spending time with her family. Maggie Hook is the teacher's assistant in this class.   
   
Liz McAnally                                  Liliana Mironidis
Elizabeth McAnally "Mrs. Mac" is the lead teacher for our 5-day PreK class. Mrs. Mac has taught preschool and kindergarten enrichment for over 20 years. She worked at Drexel Hill United Methodist Nursery School for 10 years and led the Kindergarten Enrichment program in the Upper Darby School District for 12 years become coming to NPC in 2021. Mrs. Mac attended Cabrini College where she received her Bachelor's Degree in Early Childhood/Elementary Education. Liliana Mironidis is the teacher's assistant in this class.  
                
Lisa Paninos                            Imani Cleveland                   Tajah West                              Jennifer Roykouff
Lisa Paninos is the lead teacher for our Early Years program for children who are entering preschool for the first time. Lisa was born in Louisville, Kentucky and grew up in Southern Indiana, where she studied early childhood education at Indiana University. Lisa and her husband Greg live in Narberth and have one son, Alex. Lisa has been working at NPC Christian Preschool in the toddler program for more than 17 years! In her spare time, Lisa loves interior decorating, alternative music, gourmet cooking, movies and going to the beach, but most of all she loves babies and little ones! She really loves teaching our littlest preschoolers. Imani Cleveland, Tajah West and Jennifer Roykouff are the teacher's assistants in this class.
   
Jennifer Toland                   Kishori Fernandes
Jennifer Toland teaches our young four-year-olds in the 5-day program.  She has been a dedicated staff member at the preschool for more then 25 years and is a member of Narberth Presbyterian Church. Jen attended the Art Institute of Philadelphia and Delaware County Community College. She lives in Havertown with her husband Michael and has two grown daughters. In her spare time, Jen enjoys gardening and all types of art media. Kishori Fernandes is the teacher's assistant for this class. 
    
Amaya McCaskey                      Kirsten Sams
Amaya McCaskey serves as our lead Kindergarten Enrichment teacher. Amaya graduated from Penn State with a degree in Spanish and completed postgraduate programs to become certified in Elementary Education and English as a Second Language. She lives in Narberth with her husband and their three children - two of whom attend NPC Christian Preschool. Amaya taught elementary grades for 15 years before taking a few years off to stay home with her children. She is very excited to get back into the classroom and create an engaging, joyful learning environment. Kirsten Sams is the teacher's assistant in this class. 

Karin Waller 
Karin Waller is our school bookkeeper and floater. Karin has been part of NPC Christian Preschool for more than 15 years in several different teaching and administrative positions.  She is your resource for tuition questions at kwaller@narberthpres.org, and as floater she may be in your child's classroom helping out over the course of the school year. Karin has two adult children and two grandchildren that she enjoys spending a lot of time with. Karin and her husband also operate a small church out of their home.   

Sarah Comstock 
Sarah Comstock is our music teacher. She lives in Narberth, PA, with her husband and their 3 daughters. She currently leads the contemporary worship music here at Narberth Presbyterian Church, as well as co-leading Found Wandering, a multi genre band, which has been hosting annual benefit Christmas Concerts in the Philly area for over 10 years. In 2003, Sarah took music classes at The New School in NYC, but her music education has been built primarily, by her life experience playing and singing in bands, choirs, musical theater troupes, etc. When asked what she is especially excited about in the opportunity to work with our children here at NPC Christian Preschool, she responded "to help them become aware of and comfortable accessing the instruments we have been gifted innately. Our voices, heartbeats, lungs, hands and feet, just to name a few, are already built into our amazing bodies, for the benefit of individual and collective healing and celebration." "Let everything that has breath praise the Lord!" - Psalm 150:6  

Danielle Kauffman 
NPC's Children's Director, Danielle Kauffman, leads monthly Bible classes with our preschool children. As Director of Children's Ministries, Danielle helps children learn more about God's amazing love for them. Through Bible stories, scripture, song and play children have fun while learning more about who God is and how He cares for them. 
     
Demure McKenzie                     Erica Sovin
Lunch Bunch
Our Lunch Bunch staff for the 23-24 school year will be lead teachers Leigh Haakenson, Liz McAnally and Lisa Paninos.  Assistant Lunch Bunch teachers are Demure McKenzie, Jennifer Roykouff, Erica Sovin and Seble Zein.