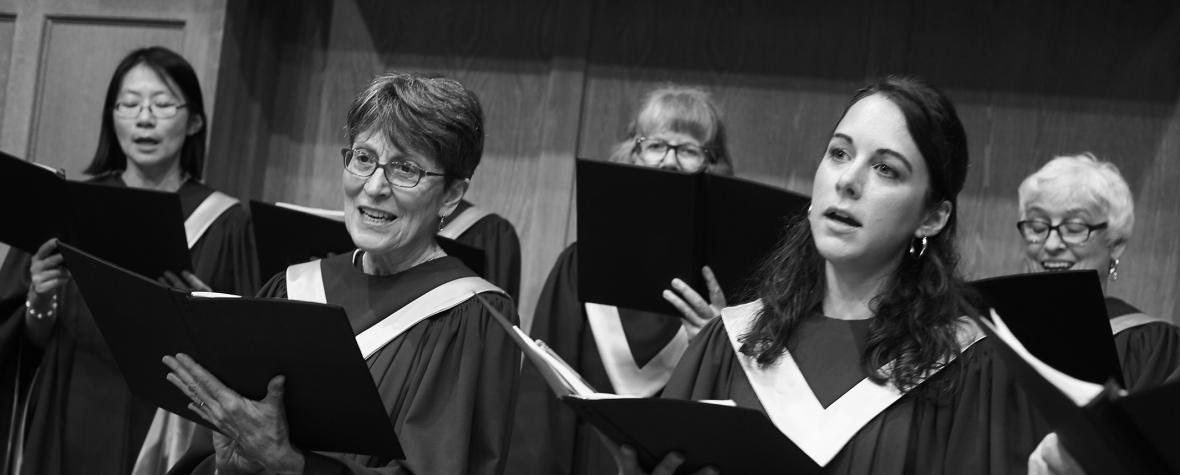 Sanctuary Choir
All voice types are needed and welcome! 
Just have a heart for singing and serving the Lord through music. 
The choir leads in worship each week at the 10:45 AM service. 
Rehearsals on Thursdays from 7:30-9:00pm and Sundays at 10:15am. 
Handbell Choir
Ringing out praise to the Lord! 
From time to time the handbell choir plays the prelude to worship and provides music during the offertory. 
Rehearsals on Mondays from 7:30-9:00pm.