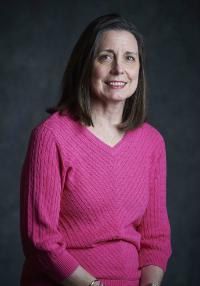 As bookkeeper, I pay the bills. My responsibilities include making sure all disbursements are proper and documented. I work closely with the Treasurer and the Finance Committee throughout the year to track and report spending and budget information.
Born and raised right here in Narberth, my husband Richard and I have 3 grown children. We have two sons, Ricky and Brint. Our daughter Katie is married to Jesse and are the parents of our grandson Rawson.
In my spare time I enjoy painting landscapes.