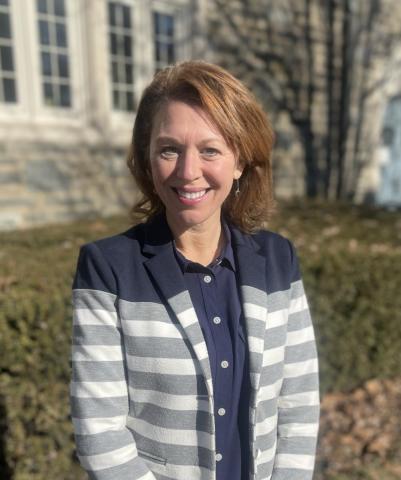 Director of Children's Ministries
Bachelor of Fine Arts from Clarion University of Pennsylvania, Clarion, Pennsylvania        
Major:  Theatre with a concentration in acting and Minor:  Dance 
As Director of Children's Ministries, I partner with parents to help children (birth through 5th grade) learn more about God's amazing love for them. Through Bible stories, scripture, song and play children have fun while learning more about who God is and how He cares for them. I take great pride in the awesome responsibility of helping to train up the next generation of fully devoted followers of Christ.
I also have a passion for theatre arts and dance. Currently, I teach tap, ballet and creative movement at a local dance studio. I love to share my gifts of the arts with others – especially children.
My husband, Justin and I love being parents to our three young boys. Being a mom is my greatest joy!